Time & Attendance -> Manual Filing -> Timesheet: tools for timekeeper filing of employee timesheets that those employees without biometric time logs. The timekeeper collects the Daily Time Record (DTR), signed by the head department prior to data capture. User Interface (UI) of timesheet manual entry is easy to use, has already a value of attendance date and time-in/time-out has a default value based on their shift schedule; modify it if not match on their daily time logs. Attendance dates not included in the cutoff dates will not be accepted. Click the "Submit" button and if successfully saved, the next entry of attendance date will automatically increment.
Click "DTR Request Approval" button if the timesheet data capture is already finished and need to attach the supporting timesheet document in a pdf format. (see screenshot below)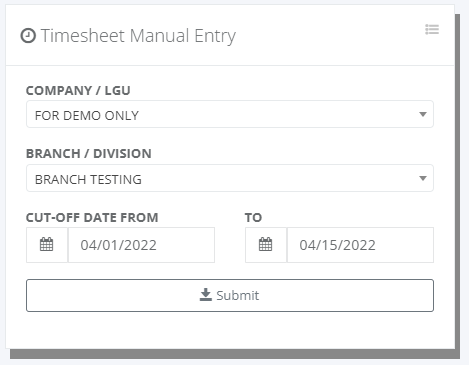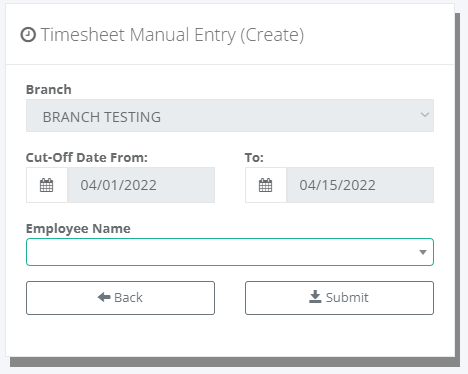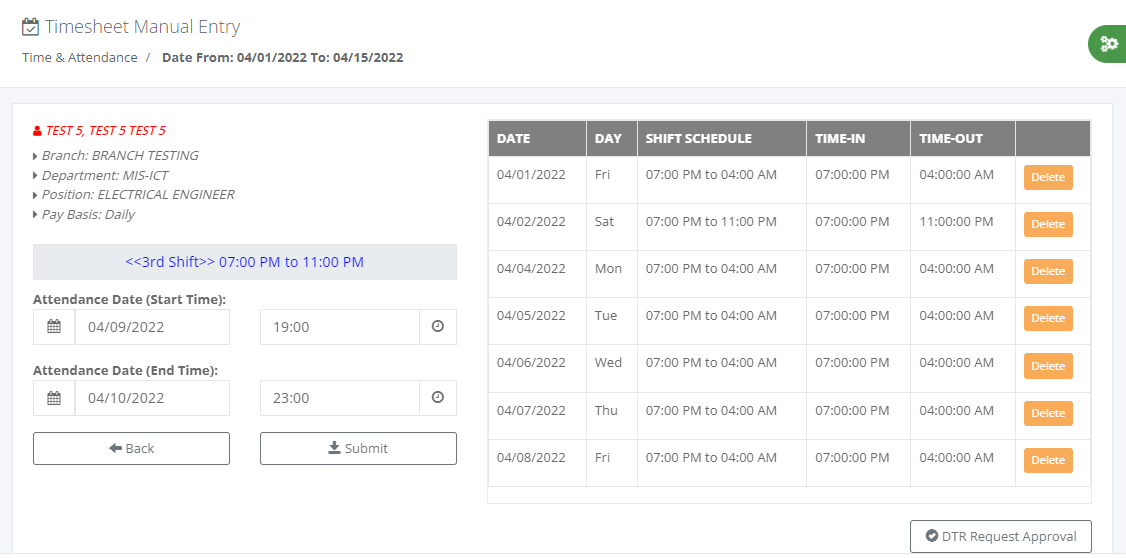 ---
LATEST BLOG POST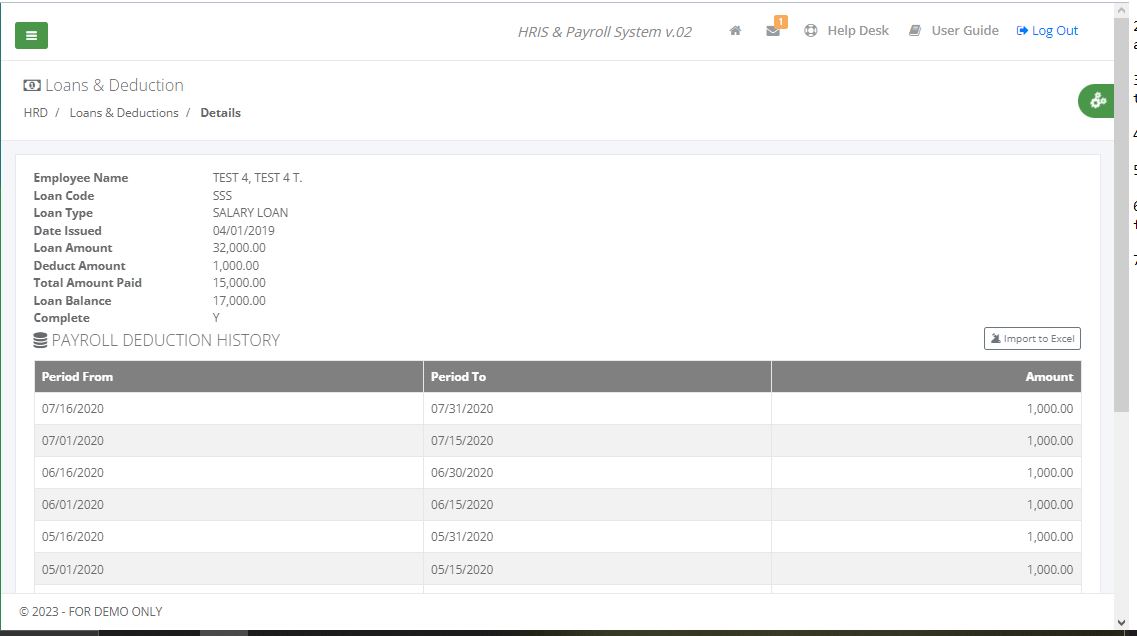 Automate the loan deduction process by setting up a payroll deduction for each employee loan. This can be done by creating a payroll deduction category specifically for the loan and linking it to the employee's loan.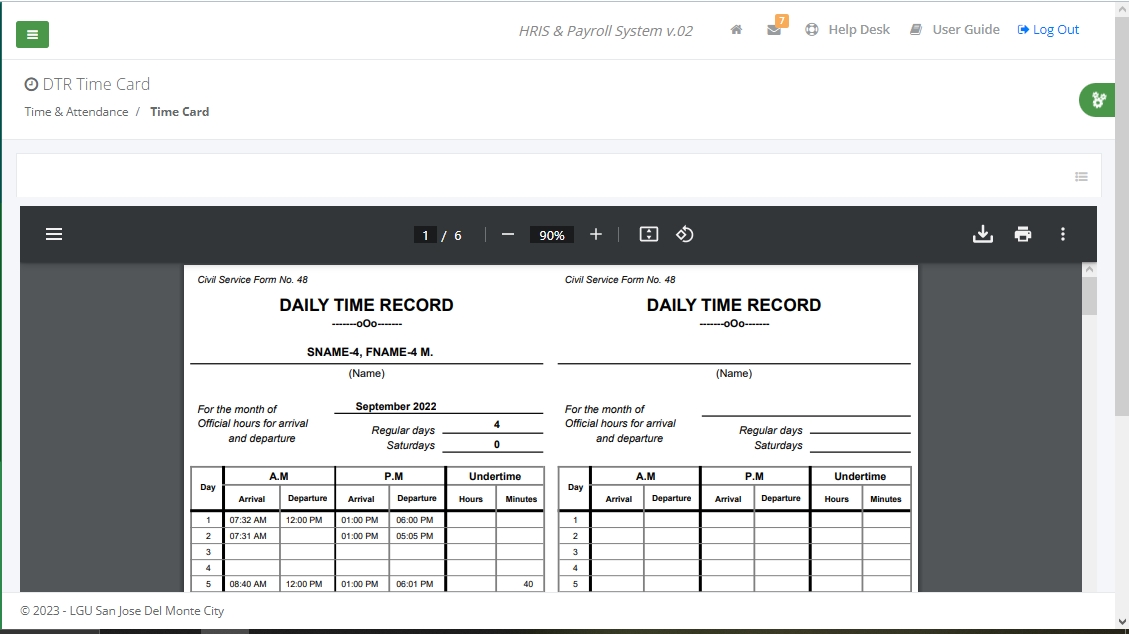 Automated timekeeping and attendance solutions make it easier for employees to track their time and attendance. This can lead to increased productivity, as employees are better able to focus on their work rather than worrying about the accuracy of their time tracking.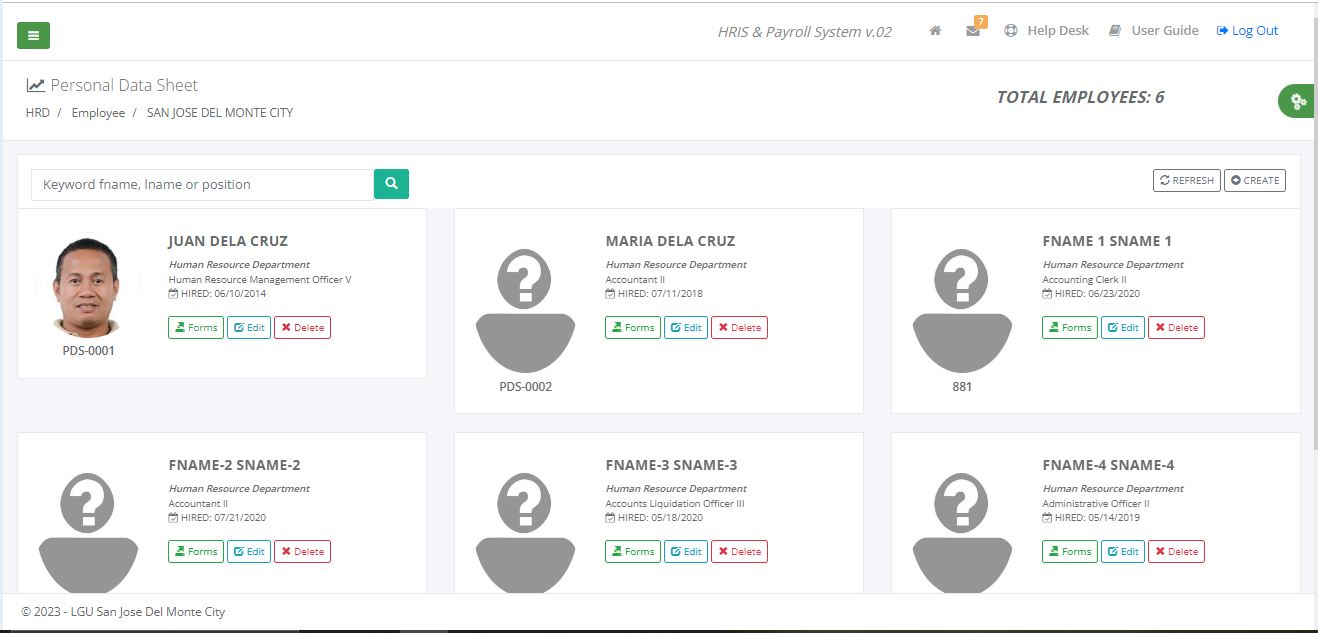 Define the Goals and Objectives of the HRIS Software Implementation: Identify the purpose of the new system and how it will benefit the organization.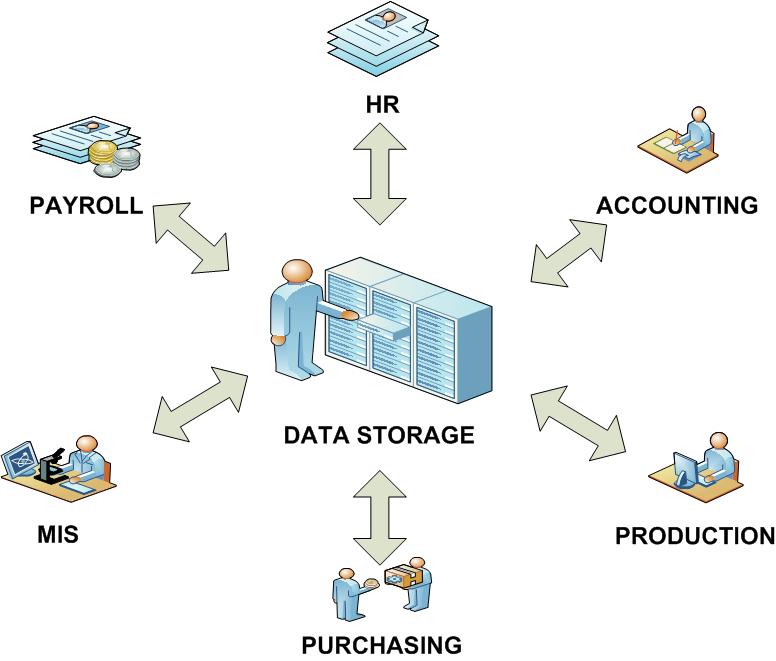 Designed to track an employee's time worked and generate an accurate payroll, system allows employees to clock in and out, track hours worked, view their timecards, and view their pay stubs.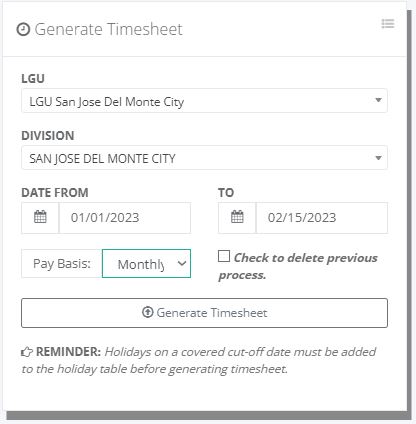 Paperless timekeeping processes can save businesses time and money by reducing the time spent handling paperwork and manual data entry.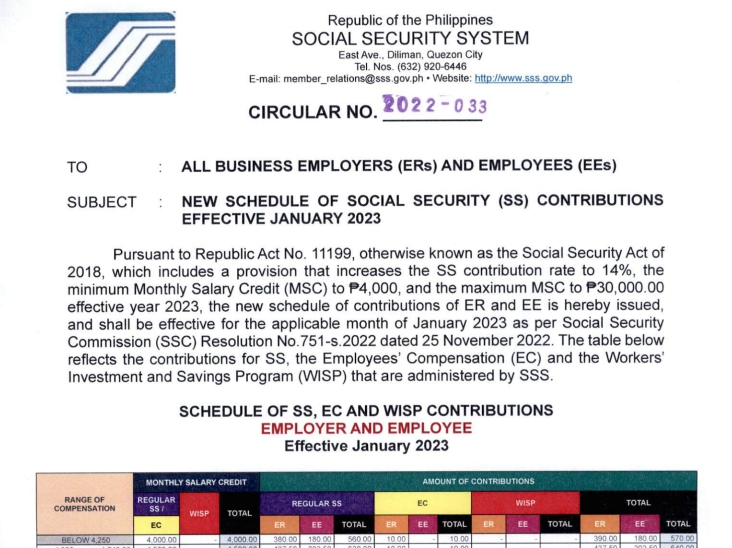 The new SSS contribution table effective January 2023 which applies to employers and employees monthly contribution.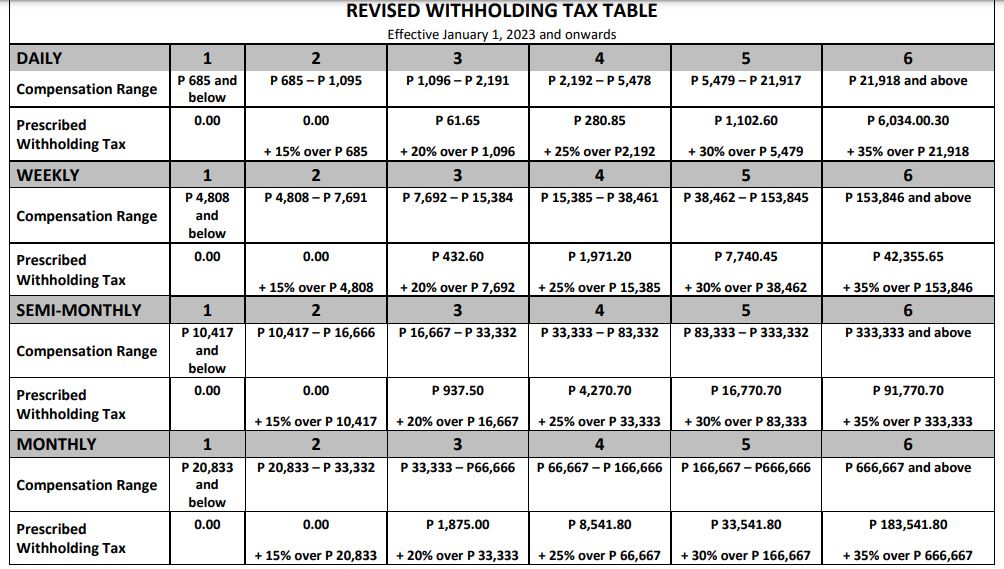 Under Revenue Regulation (RR) 11-2018 Annex E, the new schedule of withholding tax on compensation effective January 1, 2023 and onward.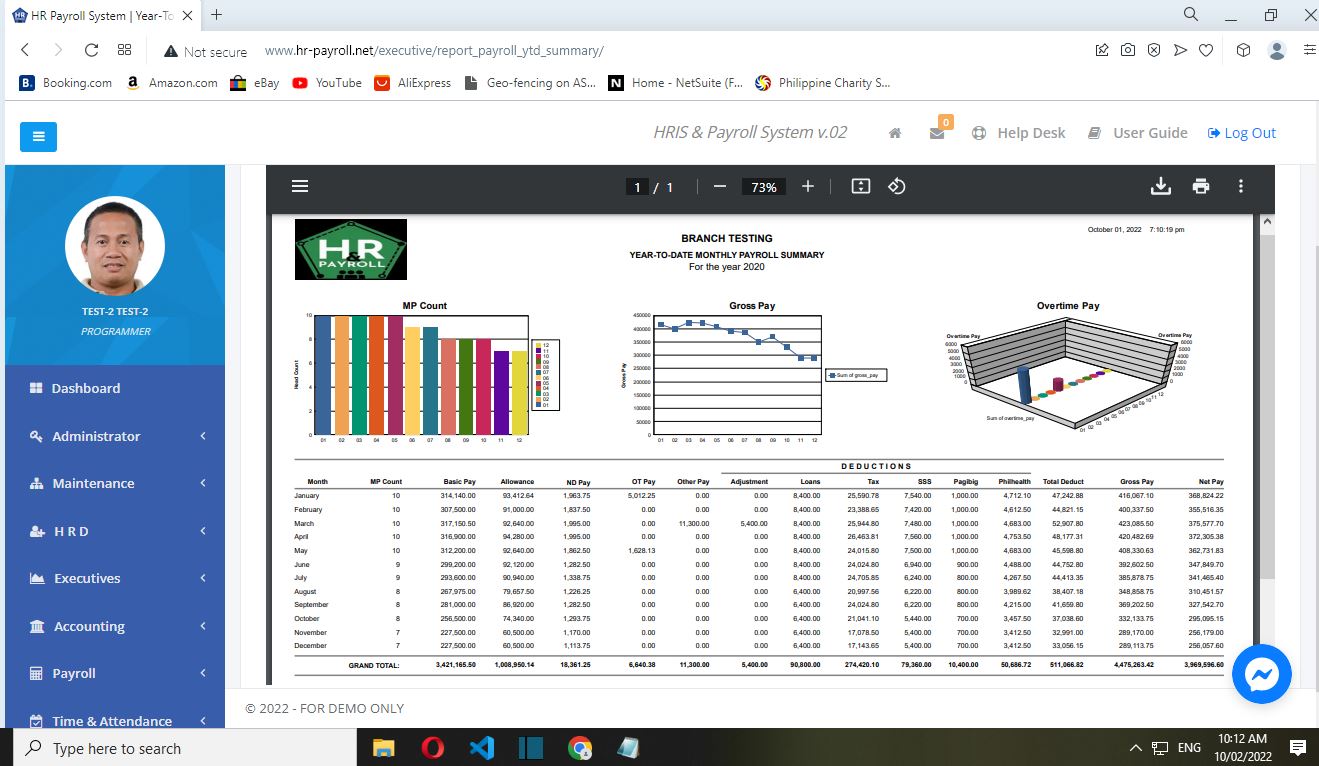 Step by step procedure how to test and explore the online application using available modules from employees master data and other setup-to-proceed user testing.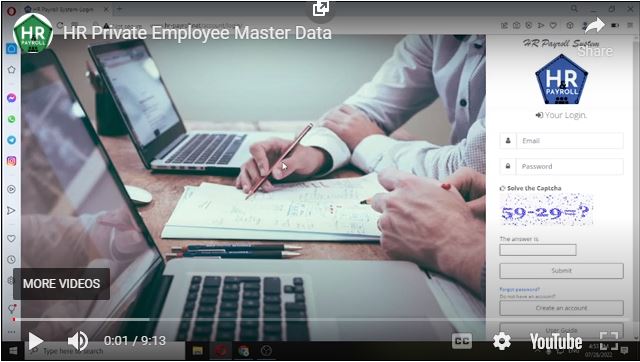 HR private employee master data contains the personal details, job information, educational background, training, allowance, and 201 files of your employees that all information stored in the database for easy retrieval of records.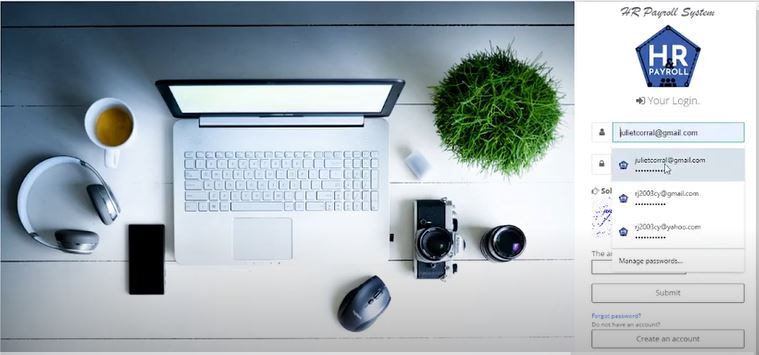 Personal Information, Family Background, Educational Background, Civil Service Eligibility, Work Experience, Voluntary Work, Learning & Development, Other Information, Questionnaire, 201 Files, Payroll Setup, Job Information, Allowance.