User Role: Maintenance
Maintenance -> Tables -> Leave: a dropdown list selection in employee leave filing module link to the payroll process that automatic call by the system during payroll processing if the employee is eligible leave with pay. Click "CREATE" button to add a new leave type and click the hyperlink "Edit" to edit record or "Delete" to delete record. (see screenshot below)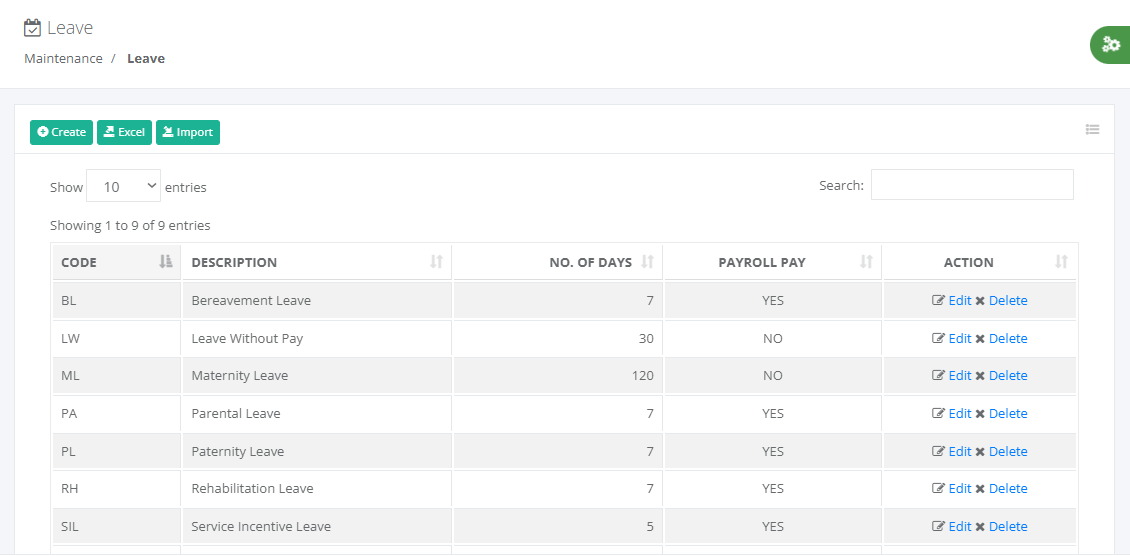 Create & Delete leave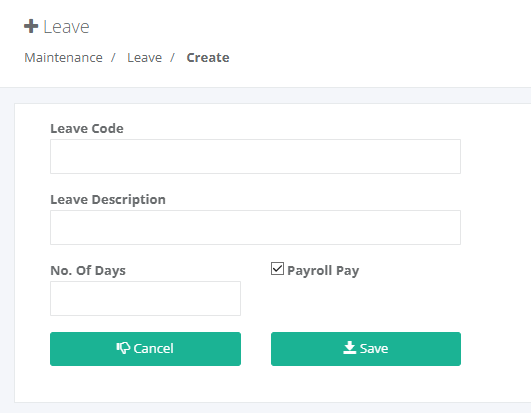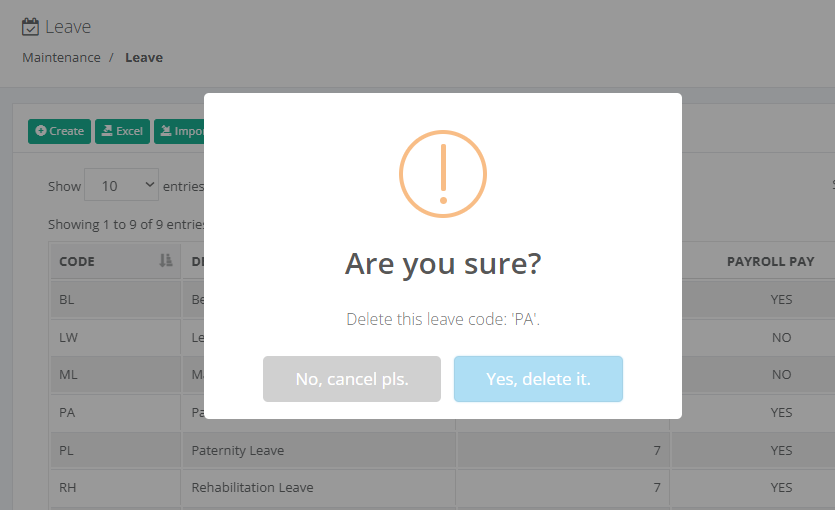 Export to excel output & Import excel to leave table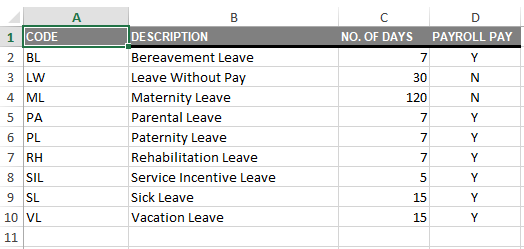 Note: Follow the excel format header and worksheet name; eliminate blank rows before row data upon uploading excel file. The system validates the data before saving it to the database and creates a log report to display after the processing is done.
---
LATEST BLOG POST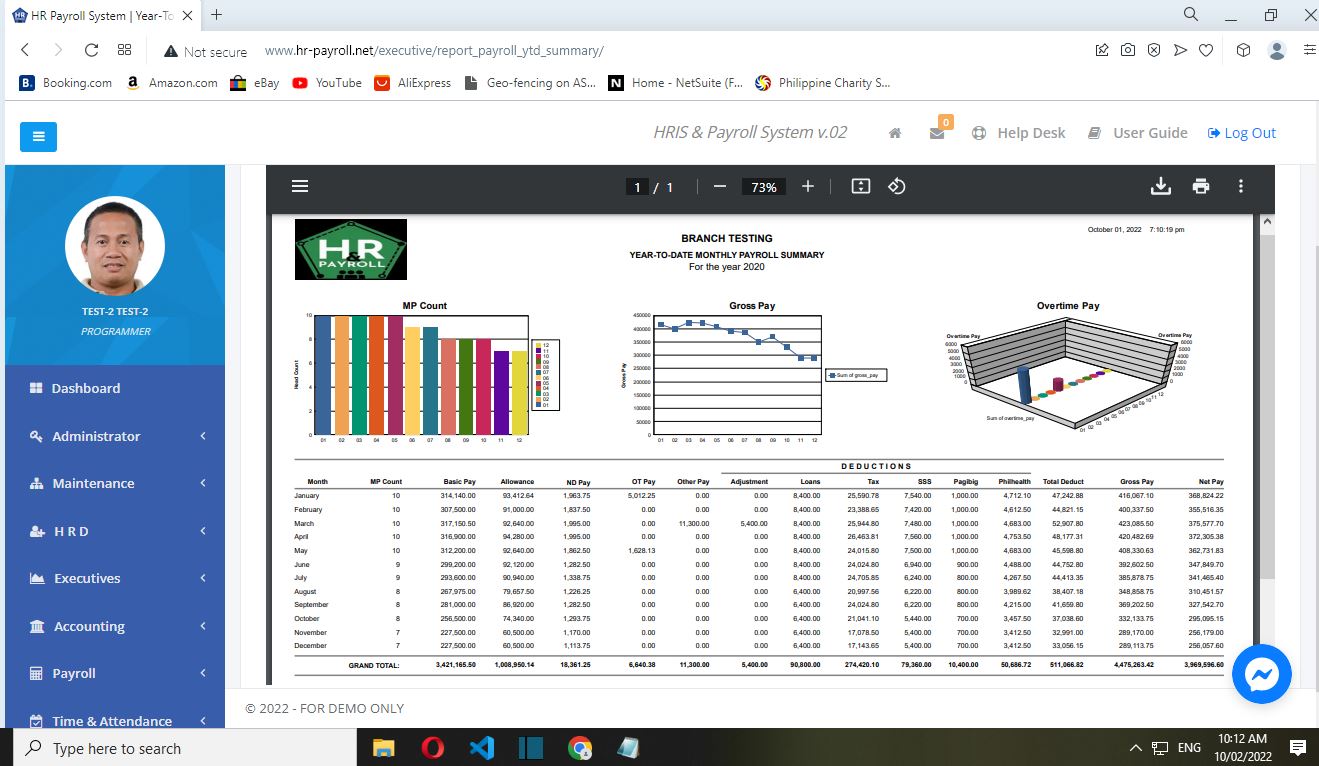 Step by step procedure how to test and explore the online application using available modules from employees master data and other setup-to-proceed user testing.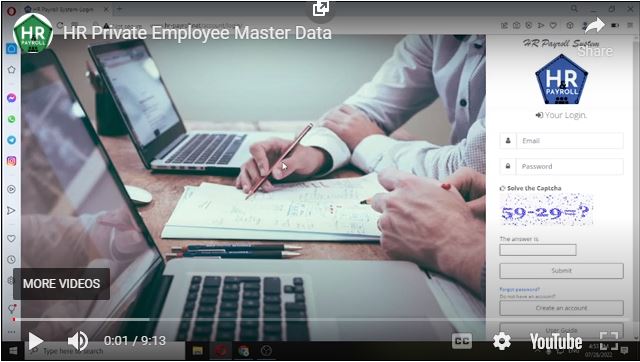 HR private employee master data contains the personal details, job information, educational background, training, allowance, and 201 files of your employees that all information stored in the database for easy retrieval of records.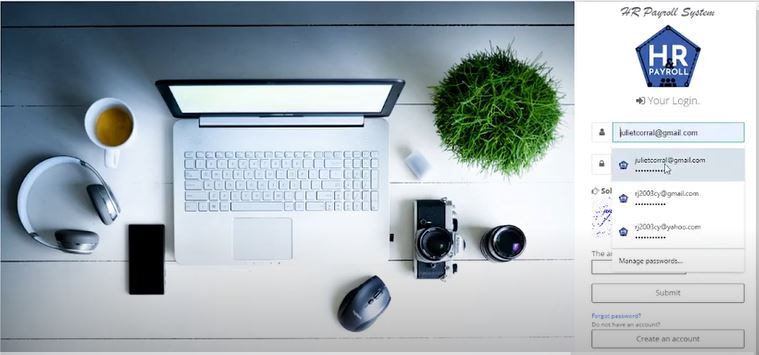 Personal Information, Family Background, Educational Background, Civil Service Eligibility, Work Experience, Voluntary Work, Learning & Development, Other Information, Questionnaire, 201 Files, Payroll Setup, Job Information, Allowance.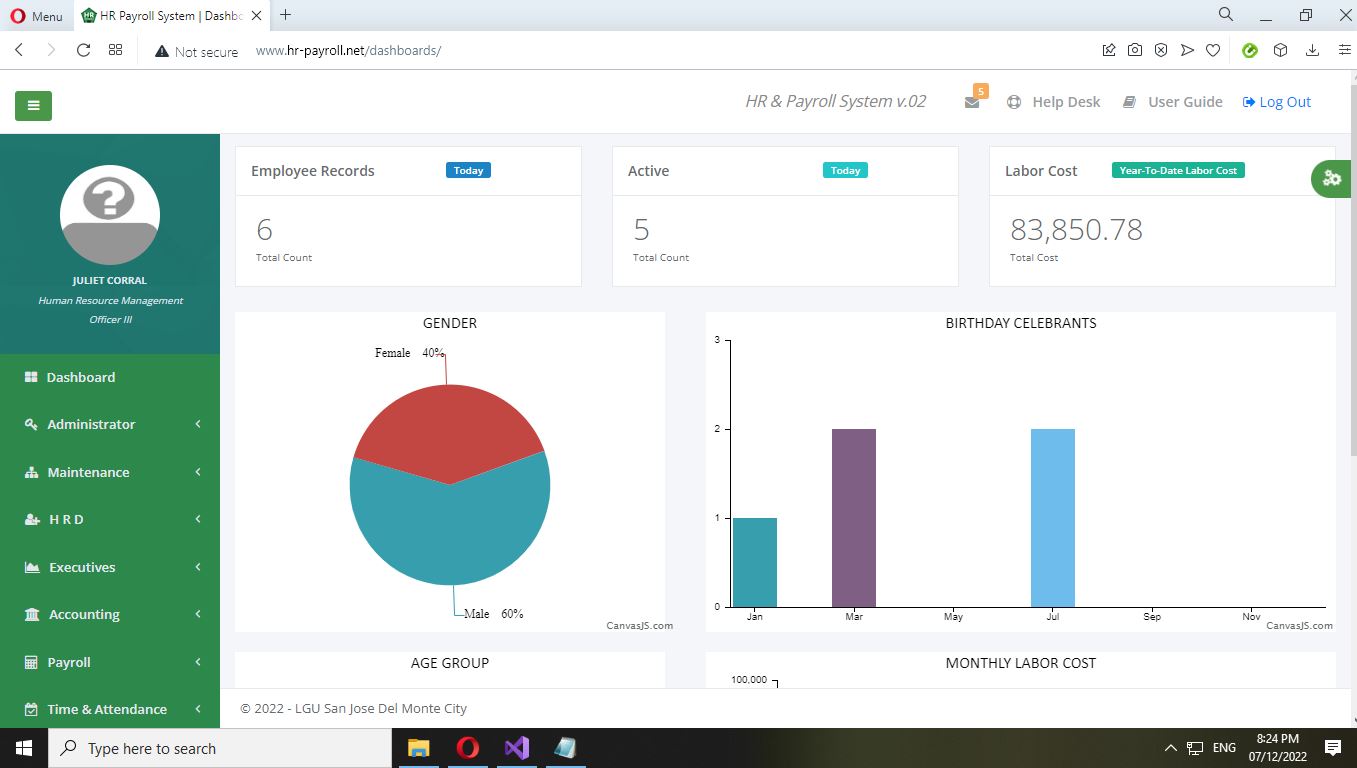 List of application modules available in HR & Payroll System like table maintenance, human resources, time & attendance, time keeping, payroll and customized HR & payroll reports etc.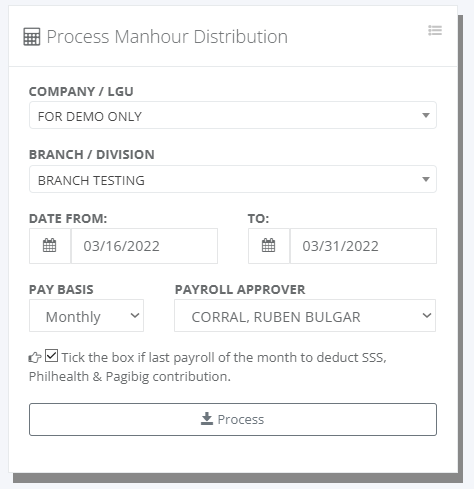 Source of payroll process is coming from the timekeeping processing called as work hour distribution that confirmed by employee and approved by head department prior to payroll processing.

Computation of timesheet is tricky, not only recorded time in biometric device as source of data but we should include the approval filing of notices like locator slip, overtime, leave, broken time, invalid logs, and temporary shift.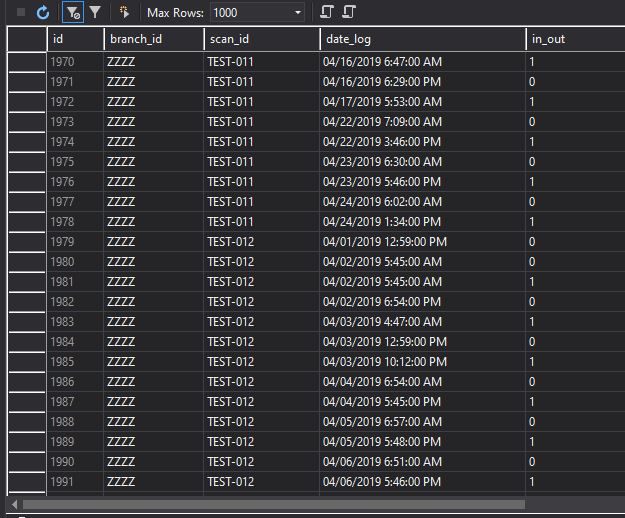 Biometric time logs row data contains a field with identifiers where time-in is equal to '0' and time-out is equal to '1' or other taggings to pair the daily time record.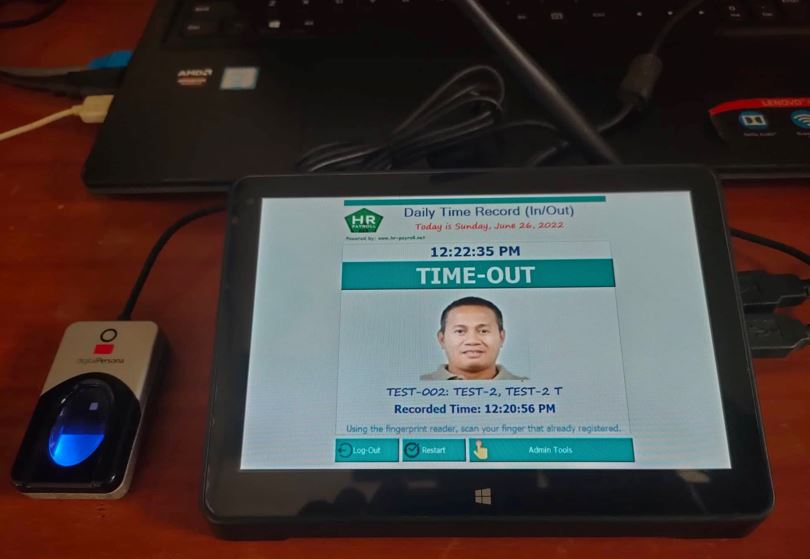 Biometric fingerprint authentication is a solution for time attendance that is accurately and timely tracked for management reporting and accounting payroll processing.