User Role: Maintenance
Maintenance -> Governments -> Philhealth: PhilHealth Circular No. 2019-0009, published on November 23, 2019, premium rate for Direct Contributors shall still be at 2.75% of their monthly basic salary with an adjusted ceiling of P50,000. In 2020, PhilHealth will increase the rate to 3% and henceforth adjust it to increments of 0.5% every year until it reaches the 5% limit in 2025 as provided for by law. The income floor is fixed at P10,000 during the 5-year period, while the salary ceiling will gradually increase by P10,000 each year from P60,000 until it reaches P100,000 in 2025.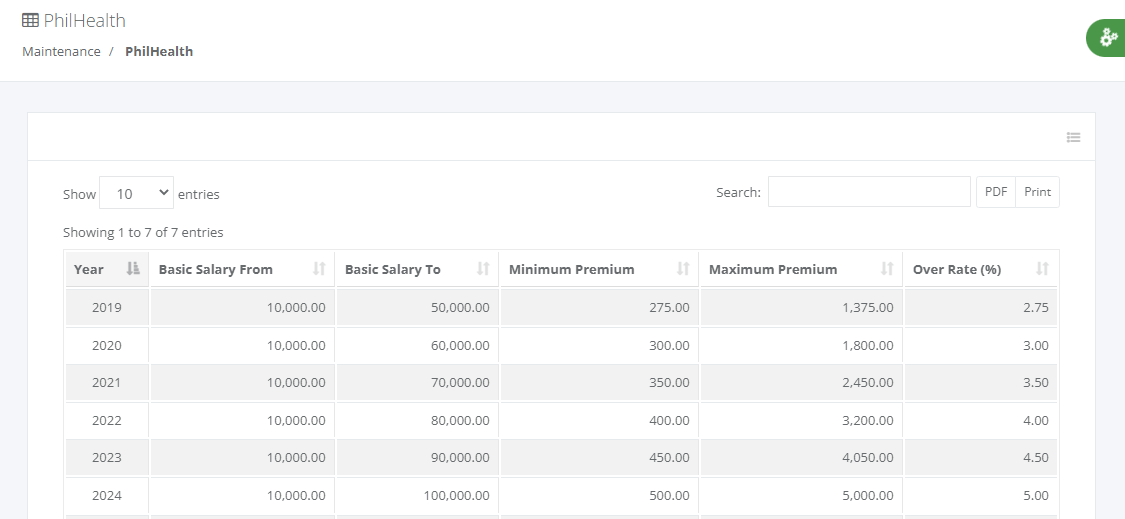 This philhealth table shows how to compute philhealth monthly contributions based on applicable year.
---
LATEST BLOG POST